OneNightFriend Review Australia for 2021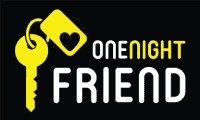 Benefits / Milestones
Pros
Large user base
Desktop website and iOS app available
Robust security features
Numerous filters to help you find the perfect partner
Incognito browsing option available for spying on interesting profiles
Cons
Most female profiles are inactive
No app for android devices
Some technical glitches on the websites lead to blank pages
Very outdated and generic Australia website design
Limited features with free membership
Onenightfriend Users
One hundred thirty-eight thousand users access this OneNightFriend casual dating site each week. This pretty much sums up its popularity. The Australia dating site focuses on letting people find a short-term partner for fun. Most of the users are from the UK and the USA, but you will also find different ethnicities. The Australia dating site is LGBTQ-friendly, and that makes its user base quite diverse.
However, the male: female ratio is screwed. It is about 7:3, which is not good for a OneNightFriend dating site. The average age of users is between 25-35. While you can certainly try finding a weekend mate here, the Australia dating site is unsuitable if you wish to have a long-term romance.
Onenightfriend Demographics
The demographics of a casual dating site points to its popularity. Let us see how onenightfriend fares in this case:
Age: The average age of the users is between 25-35, the younger generation. Though you will find even 50+ people here, most are under 40 years of age. The minimum sign-up age is 18.
Sexual orientation: Onenightfriend is a dating site that is LGBTQ-friendly. You can select your sexual preference while signing up for the page. You will get recommendations accordingly.
Religious orientation: This dating website does not promote any religious divide. You will not be segregated or matched based on your religion. That is exactly what is needed from an Australia hookup site.
Ethnicity: This dating website is inclusive of all ethnicities. You can choose to get suggestions for people from all ethnicities or filter according to your choice.
Create Profile at Onenightfriend
Getting yourself registered here is simple. Just follow these steps:
Go to onenightfriend.com sign-up page.
Select your sex and click on next.
Enter your sexual preference and then click on next.
Select your age and click next.
Select a screen name for yourself.
Enter your valid email id.
Enter a strong password, at least 6 characters long. Select start now.
You will get a pop-up page to activate your profile. You can either follow the link sent to your mail-id or enter the activation code.
Once your account gets activated, you will get another pop-up page asking for your profile photo.
After uploading the profile picture, you need to fill in the basic details regarding your expected date.
Once you are done with all these details, you are done with the sign-up process.
How to Find Singles at Onenightfriend
Simply signing up for the OneNightFriend website is not enough. You need to search for the one who truly takes your breath away. And you can do so in these easy steps:
Click on the search icon at the top of your home page.
The search option takes you to menu
Enter if you are looking for a man or woman.
Then enter the preferable age group.
Also, enter the location of your date.
If you want more filters, click on that option.
Now enter advanced parameters
Now click on apply filters
You will get the most desirable singles' profiles on your screen.
Start Chatting at Onenightfriend
When you sign up on this OneNightFriend website, you already know that all the members are here for a quick hookup. But what sets you apart is how you approach them. No one likes a pervert! So instead of asking directly if you want to meet tonight, have a casual & friendly approach. Start with greetings and try first to develop a rapport. And chatting on this Australia dating website is pretty easy. Each profile has a chat option. You can click on that to start a one-to-one chatting. Alternatively, you can participate in fun questions on flirtcast and get in touch with other like-minded members. People with free membership have a disadvantage here. The Australia website offers only 5 chats to 5 different profiles each day.
Onenightfriend Dating Site Reviews
Adam, 33, Melbourne
During the pandemic, going out was impossible. Finding a date was an arduous task. But thanks to onenightfriend, I found my perfect weekend date just a block away!
Emily, 30, Queensland
I was dealing with a bad breakup and needed a date to make myself feel alive again. A friend suggested this awesome dating website. A week of chatting, and we hit off instantly. We are today living together happily. What more do you need?
Jayden, 40, Brisbane
Never have I ever found a date so charming and so easily. When I signed up for Australia site, I feared that it might turn out to be a sham. As soon as I started being active, I met some wonderful people here and many exciting dates!
---
Experts Conclusion
There are numerous quick hookup websites on the internet. The sad part is that most of them turn out to be just scams. They offer limited services, and most have fake profiles. Onenightfriend stands out ehre. It has over a million users, mostly from the UK and the USA. While the free membership has limited features, the paid one offers some amazing services. Also, it is cheaper than other adult dating sites. The security is also top-notch. All the messages and transactions are SSL encrypted.
---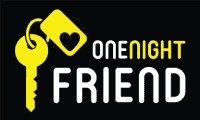 OneNightFriend
FAQ
What is the maximum limit of subscribing to the 3-day membership?

You can get this short-term membership as many times as you wish. But that will not be economical for you. It is better to get a longer duration membership if you enjoyed the 3-day plan.
How do I like a member's profile?

There are multiple ways to do that. You can click on the like icon on the profile. You can also directly send them a message complimenting their profile. This will work as an ice-breaker too.
How many messages can I send if I take the free membership?

You can send only 5 messages to 5 different profiles per day with the free membership